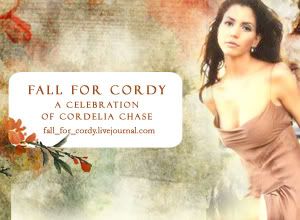 [user info] / [join] / [affiliate]
Just stopping in to say yes, I am alive, and doing a little pimping. You people know I love my best girl, Cordelia, and this community is starting out with a small set of posting dates so go! sign up! NOW!
Also, my BFF
diseased_inside
has started her own sex advice column. She has seen and done it all and now she is going to answer YOUR questions about it. So if you've got a sex or relationship question that is burning a hole in your bikini area, ask her!
Current Mood:

cranky