Looking for some feedback on what is my first manip here. I know I have some kick ass manippers on my flist so suggestions, totally appreciated.
Before you look at it, have to do the story behind it. At
St. Solanus
(my role-play group) we are doing a plot where a demon exploded, releasing all this magic and energy into the city. It caused shooting stars in the sky and because of the magic, anyone who made a wish, their wish came true. Our Harmony player had Harmony wish that her unicorns were real.
This is what is the "final" version that I sent to our Harmony player for feedback. I liked the black and white version a lot better than the color one.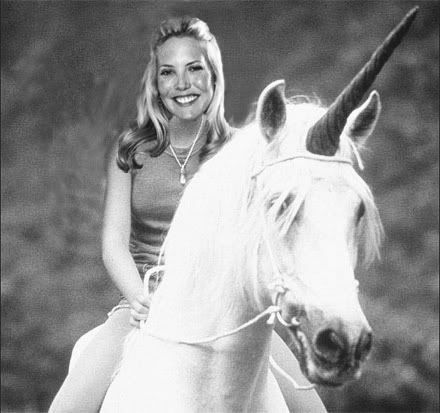 This is the color version. I am not sure if it is just that I couldn't get the shadows right or the level of noise. But I am not as happy with is one.
I am still worried on both that her head may be a bit too big.
Girl on unicorn base
Harmony base
So what do you all think? And be honest here. Cause I want to learn and the only way to learn is constructive crit.
And if you want me to get back to writing C/A and Buffy/Faith porn instead of making craptastic manips,
give me some suggestions here!
Current Mood:

nervous