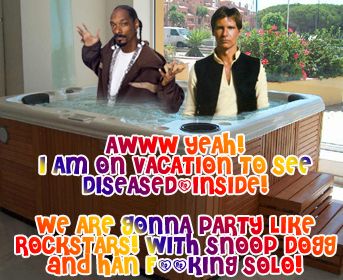 This image is only going to make sense to
diseased_inside but hey, you can marvel at my awesum photochop skillz!!11!!

I am going on vacation. I will be back late Monday night and then I am leaving Wednesday night on business. So yeah, like two weeks before I am really "around" to comment on stuff.

I will see you soon,
diseased_inside. Get them bewbies ready!
Current Mood:

bouncy