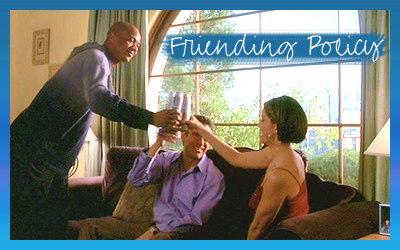 FRIENDING POLICY
My Tumblr is xlivvielockex. I only add people who don't reblog like 100+ entries a day. THIS IS WHERE I AM MOST ACTIVE IN FANDOM THESE DAYS
All my fanfiction, graphics, icons, fanmixes, etc posts are unlocked and available to all for snagging, reposting, reccing. Just make sure to credit. If you do want to friend me, my friending policy is as follows: If you friend me, I check your journal to make sure you aren't a bot (or a nutter or a stalker). If we have even a little in common, I will friend you back. If I forgot to friend you back, just let me know by replying to this post. I miss people sometimes, sorry!
I ship Cordelia/Angel from Buffy The Vampire Slayer and Angel The Series like it was my job. I ship it like FedEx. If you HATE C/A, I would suggest not friending me. I talk about C/A and my love of C/A a great deal. I haz a C/A(us) rec list that is 60+ stories that took me a week to compile as well as a quote list Yes, love C/A. Now that is out of the way.
My AO3 username is
xlivvielockex
My Fanfiction.net username is
LivvieLocke
My twitter is
xlivvielockex
. I only add people who don't post like 100+ entries a day.
My lastfm is
xlivvielockex
. I add everyone.
My deviantart is
xlivvielockex
.
My ravelry is
xlivvielockex
.
My craftster is Livvie.
My Stranger Things username is Livvie
My AIM is xLivvieLocke.
My YIM is jjsoapchat @ yahoo . com. (no spaces)
My LJ ID is xlivvielockex @ livejournal . com (no spaces)
My email is jjsoapchat @ yahoo . com. (no spaces)
Current Mood:

crazy